Food and Packaged Goods takeout and delivery, 7 days a week!
**ONLINE ORDERING IS UNDER CONSTRUCTION, WE APPRECIATE YOUR PATIENCE!!**
Food Delivery: Available from 4PM – 9PM seven days a week for Little Egg Harbor Township and the local area within a five mile radius. There is a $15 minimum and a $3 delivery fee.
Packaged Goods: Available seven days a week.. Deliveries starting at 2PM! (Please call at least two hours ahead of time!)
In accordance to ABC laws, you must pay by credit card over the phone prior to delivery. There is a $40 minimum or three 30pks and a $5 delivery fee.
Thank you for your support!
Mystic Islands Casino
Indoor Dining is open from 11AM – 10PM Sunday-Thursday and 11AM-2AM Friday and Saturday
Happy Hour Mon-Fri 4-9pm, See menu for specials!
Mystic Islands Casino is a restaurant that has been proudly serving the local community for over 40 years. We are a place for people to get together, have a casual drink, a bite to eat, or play a game of pool. Our mission is to prepare the freshest food and finest beverages for our customers!
A True Destination for Food and Fun in Little Egg Harbor Township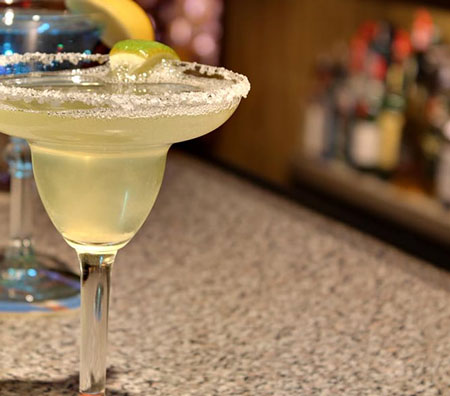 When people hear the word "casino" they think of slot machines, blackjack tables and gambling. The word "casino" actually originates from the Spanish word casa, which means house or home—it's a place where you gather with friends, eat food, entertain and yes, occasionally gamble. At Mystic Islands Casino, we're keeping the origin of a casino alive. We're the premier destination for food, drinks, entertainment and more! We want to be your new favorite restaurant in Little Egg Harbor Township, NJ, and we do everything we can to make you feel welcome and comfortable while you're with us. From a casual drink with friends, to a full-sized dinner with family, to a romantic date complete with entertainment, we welcome anyone to our casa!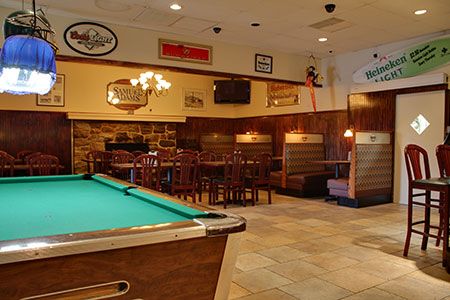 When you saddle up at our bar in Little Egg Harbor Township, NJ you'll find bartenders who are experienced and a full range of spirits waiting for you to partake. Have a drink, share a laugh and enjoy the atmosphere! If you're here for dinner, we invite you to try all of our mouth-watering menu items—we guarantee you'll find more than a few options you love. You won't find any of our entrees in a cookbook—everything we make has been perfected over generations by our family! And, don't forget about live music and other entertainment events: we've got something going on each and every day. Take a look at just a few more reasons why so many people make us their premier destination for both food and fun:
We have an extensive selection of beer, wine and spirits.
Our establishment has been serving people for more than 40 years!
All of our food is made to order, ensuring it's fresh and delicious.
We have specials each and every day! See our events page to learn more.
We're locally-owned and –operated.
Planning on stopping by for dinner and drinks? Coming to watch our live entertainment? Any questions, please call us at 609-296-4800!
Contact us